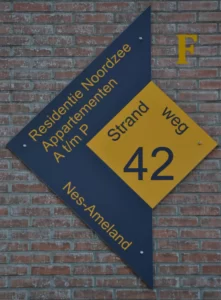 The appartment is privately owned, has a living area of 72 m2 and was completely renovated in early 2021. In May 2023, the beds were replaced with hotel-quality luxury box springs. They are equipped with firm mattresses with pocket springs and anti-slip, so they cannot shift.
The appartment is situated behind the "Westcord hotel Noordsee" and is on the first floor of the "Residentie Noordzee" complex. Furthermore, the flat is accessible by both stairs and lift and has its own parking space and storage room. The storage room has electricity so you can charge your bicycle. 
From the balcony you have view over recreation area "De Vleijen". The centre of Nes and the beach is within walking distance, or by bike, very easily accessible (+/- 1 km). For example, you can walk from the appartement via "De Vleijen", the Nesserbos and the dunes to the beach.
Smoking is not allowed in the appartment.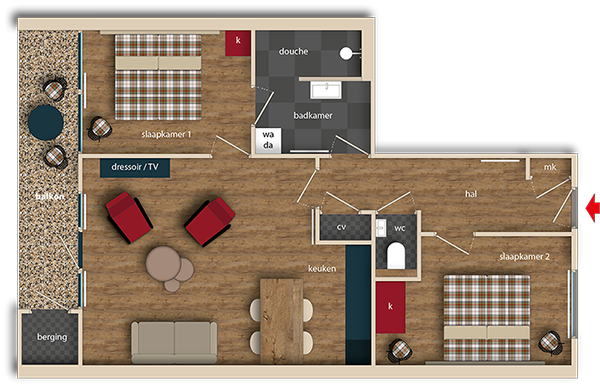 The luxuriously furnished appartment is suitable for a maximum of 4 persons and has its own wifi. Pets are allowed in consultation.
The flat is also equipped with a facility card. This allows you to use facilities/services of the neighbouring hotel.
  Layout:
* Large entrance hall
* Living room with open kitchen
* 2 Bedrooms with single beds
* Bathroom with large shower
* Separate toilet
* Balkon
  Facilities:
* Combi microwave oven
* Dishwasher
* Coffee machine
* Water boiler
* Fridge with freezer compartment
* Induction cooker
* TV/Radio
* WIFI
* Washing machine
* Tumble dryer
* High chair
* children's bed

This is how you reach our appartment. When you have left the boat, drive to the roundabout and take the third exit. At the T-junction turn right and follow this road (before the centre of Nes follow the road to your left), which leads you past the nature museum.  After the Westcord Noordsee Hotel turn right into the Molenweg. At the end of the building turn right and immediately right again into the car park. Here you can park on the parking lot of the flat.